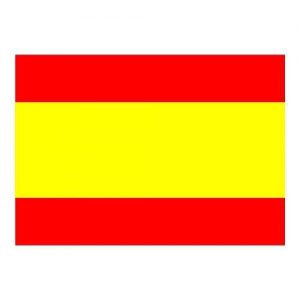 PRIVACY POLICY AND GENERAL CONDITIONS
1.- Personal data protection
V.T.A.R. 131 Cerro del Pozo, with address Calle Ermita 20, El Trebolar, 04770 Adra, Almería, Andalucía, Spain, Telf. 689278479 – info@cerrodelpozo.com www.cerrodelpozo.com.
Cerro del Pozo agrees to comply with the current legislation concerning the Processing of Personal Data by automated means, in particular the Spanish Organic Law 15/99 on the Protection of Personal information of 13th December (hereinafter LPD).
We use the information you provide us in order to deliver the requested service. The data provided will be kept as long as the commercial relationship is maintained or during the years necessary to comply with the legal obligations. The data will not be transferred to third parties except in cases where there is a legal obligation. You can inform about your personal data and will have access to them, correct inaccurate data or request its deletion when the data is no longer correct or necessary.
Purpose : management of the relationship with customers, that is, people with whom a commercial relationship is maintained as clients. The personal data are the ones necessary for the maintenance of the business relationship. That is, identification: name and surname, NIF, postal address, telephone numbers, e-mail and bank details for payments.
1.1. Book on-line
By completing the Online Booking form, each guest agrees with, and authorizes Cerro del Pozo, represented by Fabienne Uylebroeck, to use and treat by automated means the personal data supplied, in order to proceed with the requested booking and to carry out a personalized offer of products and services and to improve and enhance the commercial relationship with the clients.
1.2. Booking and general conditions, services and cancelations as house rules
• An amount of 50% needs to be payed before any reservation is confirmed. We do not have collection with credit cards. Payment of the remaining 50% and / or other services (a description can be found on the website) will have to be paid in cash
• In case of cancellation by the client:
– 31 days before the arrival date: 50% of the total amount of the stay
– 30 days before the arrival date: 100% of the total amount of the stay
In case of risk, we advise you to take out travel and cancellation insurance
• There are no charges for passing on your reservation to other guests
• In case of cancellation by Cerro del Pozo, 100% of the amount will be refunded immediately
• Complaints must be reported immediately. The general conditions as rules are binding and in case of discussion only the courts of Almeria are competent
• Your arrival must be between 16:00 and 23:00 hours and please confirm 30 minutes before the estimated arrival on the telephone number: (+ 34) 689 278 479 (since there is no reception )
• Departures: 11:00 hours
• Smoking is only allowed in the gardens
• Considering the ecological character of the farm and its secluded location, we ask that you do not leave any waste (including personal items) after departure. Garbage can in the meantime be stored in the garage
• Considering the self-sufficient (own water and energy provided by solar panels as a windmill) and ecological character of the farm and its secluded location:
please understand that the electricity from the wind and sun may not always suffice to heat your water to the preferred temperature.
that nature can be tumultuous, in particular the wind (store your hats, games etc…)
respect the amount of electricity and water at our disposal and prevent waste by turning off lights, and not leave water running needlessly
• It must be taken into account that the farm is located in the middle of nature and for this reason it must coexist with all the mineral, vegetable, animal and insect elements that live in the surroundings. The owner is not responsible for circumstances that are generated by this rural environment / the road or other force majeure
• The water of the pool is of high quality: not only shower is required, but also the use of ecological solar lotion. . Please do not splash pool water and do not sit on the pillows with wet attire (for yourself and our pillows). The towels in your bathroom should not be taken outside (the sun is damaging ). Do not walk on the white pool border
• In order to keep the studios in good condition, we need your help and collaboration. You need to watch your pets and avoid them getting on the sofas or on the beds. No exceptions will be made, it is forbidden. This also ensures the comfort of the future guests
• Guests must leave the studios as they have found them upon arrival (especially the kitchen and bathroom). A deposit will be charged upon arrival which will be returned after checking and in good condition. What is considered as "normal cleaning" is not charged. The amount of the deposit depends on the number of guests and the length of stay and will be used in case of non respectful use / damages
• Do not use the toilet to dispose of garbage or toilet paper for ecological reasons. A separate bin will serve the need for disposal
• Do close the gauze doors and windows consistently, not only are they fragile to the wind, but they also keep unwanted critters and bugs out of your quarters
• Although the water from our faucets is suitable for brushing your teeth and washing, we'd urge you to use different water for cooking and drinking. The coffee machine is to be used with bottle water
• The cost for using the barbecue or hot plate is 3 euros
1.4. Register in the distribution list Offers and Promotions
Cerro del Pozo informs you that your email will be registered in an automated file (distribution list) in order to supply you, by email, information about our latest offers
2.- Confidentiality
Cerro del Pozo guarantees that your personal data will be treated in confidence and not be shared with any third party. This excludes those parties already agreed to in this document.
We guarantee that your personal data will be confidentially processed, and that the server where it is stored and processed will comply with the security measures established by the Spanish law on data protection